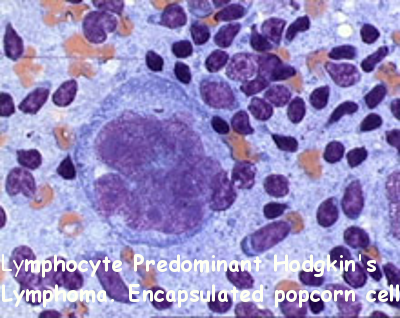 June 23, 2013 (Sunday)
I saw my oncologist a few weeks ago for my 6 month. I did the blood draw the week earlier, so we could go over the results. All tumor markers looked good, so that was a relief. I still have some lumps under my jaw line where I had the tooth pulled that he is concerned with, but we are on a wait and see with that. He would like me to have an MRI, dexa-scan (for bone density) and ultra sound to check for breast cancer. I choose to do none of the above, at least for now. It cost me $35 just to see my oncologist and $15 for the lab work that was sent to our hospital for analysis. That's $50 in copays for just one onc visit. Last year, it cost me half as much for the same services. I can just imagine what the copays are for all the tests. Definitely not in my budget right now. We're still paying off the credit card we used for dental this winter.
A lot of my papers in college and graduate school were based on cancer research, etiology, treatment and side effects. Following the evolution of cancer research and cancer treatments for nearly 3 decades now, I have seen some big changes, some good, some not-so-good.
I've been living with Hodgkin's Lymphoma for 35+ years, with 3 recurrences, the last one being 8 years ago. When I was first diagnosed in 1977 at age 15, I heard terms like, "nodular sclerosing" and "mixed cellularity" tossed about, but never really knew what they meant. All I knew was I had Hodgkin's. Over the decades, the research has evolved and so has my cancer. My doctor, at the last visit, got it through my thick skull that my Hodgkin's is different from the Classical Hodgkin's (CHL), in that it is Nodular Lymphocyte Predominant (NLPHL), with the cells being larger and growing slower than classical HL. The Reed-Sternberg cells are still present, but the over all cancer cell is larger and popcorn shaped with more lymphocytes. Even though I have been researching all things cancer for over 3 decades, writing most of my research papers in college and grad school on the subject, I have always been a bit confused about my own Hodgkin's. I just didn't seem to fit the classic profile of CHL. A while back, my oncologist told me that I wasn't cured from all the treatments I've had in the past because the treatments were for CHL, not lymphocyte predominant, slow growing cells. Most chemo attacks, small, fast growing cells, so the treatments would take care of reproducing cells, but mature cells were lurking in the background, growing slowly and slugging along under the radar. My lazy ass cancer takes years to present itself, and after researching NLPHL in depth, I've found that it can never be cured, only
Saturday, June 8th, 2013 (the end of our trip, continued)
We finally braved the somewhat diminished winds and found ourselves at Spencer hot springs in Nevada. Again, thank you internet. It was a little hard to find, as some of the directions were vague, but, after traveling very slooooowly down a long, washboardy dirt road, we figured it out. We found a tub no one mentioned on the net.
Spencer Hot springs, in NV. A great find!
There were people at the 2 tubs that were mentioned, but the tub we found was beyond those. It was natural rock lined, a bit slimy, but had really nice flow. There was a tap to control the hot water, a feature not found at a lot of primitive hot springs. Even though we were there from Wednesday all through the weekend, it never got that crazy. A few people came and went, but for the most part, we had the tub to ourselves. The last night we were there, we shared it with a nice young couple passing through on their way to Zion, a guy from Australia and a young man who was very
Wednesday, June 5th, 2013
We've been back in Bend for a little over a month now. After being on the road, meeting people, seeing sights, experiencing, adventuring, exploring, being back in town seems a bit disappointing. I've been in culture shock and completely unmotivated to write. I am finally taking a sledge hammer to my block, so whatever comes out of my finger tips right now, I apologize in advance. Let's see.. the trip back, after Lake Mead, is kind of a blur. The weather turned cold and there was nowhere to run without incurring the expense of going south again. So we went to Mesquite, NV, which, if you look on the map, made no sense, since there's no way to get here from there without back tracking. I read about an RV friendly casino there
Casa Blanca casino in Mesquite, NV
and it sounded like a nice little town (again, via the internet). We got there rather late and found that their RV parking was
Tuesday, March 26th, 2013
We arrived in Las Vegas for our house sitting gig on Wednesday, March 20th. It was really good reuniting with Kathy, Jim, and of course, Carlos.
Carlos.. smart, funny and full of personality. Love him!!
They welcomed us with open arms and were happy to have us back (and we were happy to be back). They were relieved when we answered their house sitting ad again. They didn't want to call and ask because they didn't want us to feel obligated. Since Sam and I were planning our ascent back up north, I just happened to
Subcategories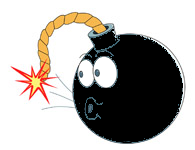 My health is a constant battle. Stories from past to present...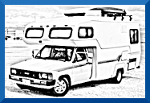 Adventures of 2 scrappers traveling in a tiny RV, experiencing life, making new friends and trying to make the most of life with cancer.