Pet sitting is good therapy. I get to hug and love on the animals and then go home. We had dogs when I was growing up and I raised my own Lab from a pup until he was 15. He's been gone for over a decade now and it still breaks my heart. Animals just don't live long enough. Maybe I'll get another when I'm about 80 (yes, I still have hopes of living to a ripe old age). That way, hopefully, it will outlive me and I won't have to deal with it. Right now I am in Reno with Sammy, looking after Gypsy and Woofy. Woofy is nearly 16, a little crotchety, a little senile and very sweet in her golden years. Gypsy has the sweetest dog face I've ever seen. She has a gimpy front leg and sleeps a lot, but is a real lover who lives to eat and have her ears rubbed.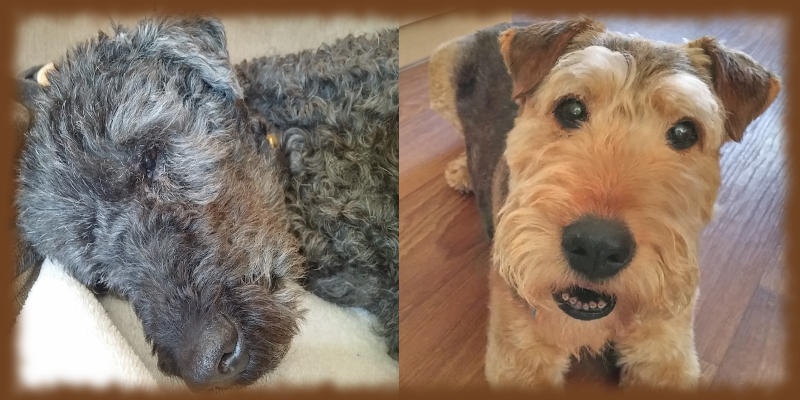 This is our second sit for these 2 and I'd do it again in a heartbeat. The are soooo much mellower than they were 3 years ago. I guess that's the only upside to the pups getting older. Like our old lab, once he lost his hearing, thunderstorms and the 4th of July got a whole lot easier. No more panicky dog leaping into the bathtub and shuttering uncontrollably. No more hot dog breath nervously panting in our faces while dripping saliva all over the place. Although calling him when he got ahead of us on walks was a lesson in futility.
I have another house sitting job coming up in mid May. 1 black labradoodle and 2 cats. This one is new to me, but I've seen pictures. The animals are beautiful and I'm hoping for the best. It doesn't hope that it's on Whidbey Island so I will be near the ocean. Always a treat for this desert girl.