Monday, May 25th, 2015,
I recently returned from spending nearly 2 weeks on Whidbey Islond, Washington. How did I end up there? Pet sitting, of course. I had never met these folks before, but had been referred to them by another client. It's always a little nerve wracking the first time I sit for someone. Going through my head: What if I hate the animals? What if the owners are, well, weird? What if the pets are awful? I am sure they think the same about me. So much rests on written correspondence and we all have to have a lot of faith. So far, I have been very, very lucky as all of the pet owners have been pretty great. I've enjoyed getting to know them and hearing of their adventures. The animals have been fun and good therapy for me.
Whidbey is a very special place. The house sits back from a cliff and is surrounded by a jungle of various flowers and greenery, allowing for partial water views downstairs and a decent view from the deck upstairs.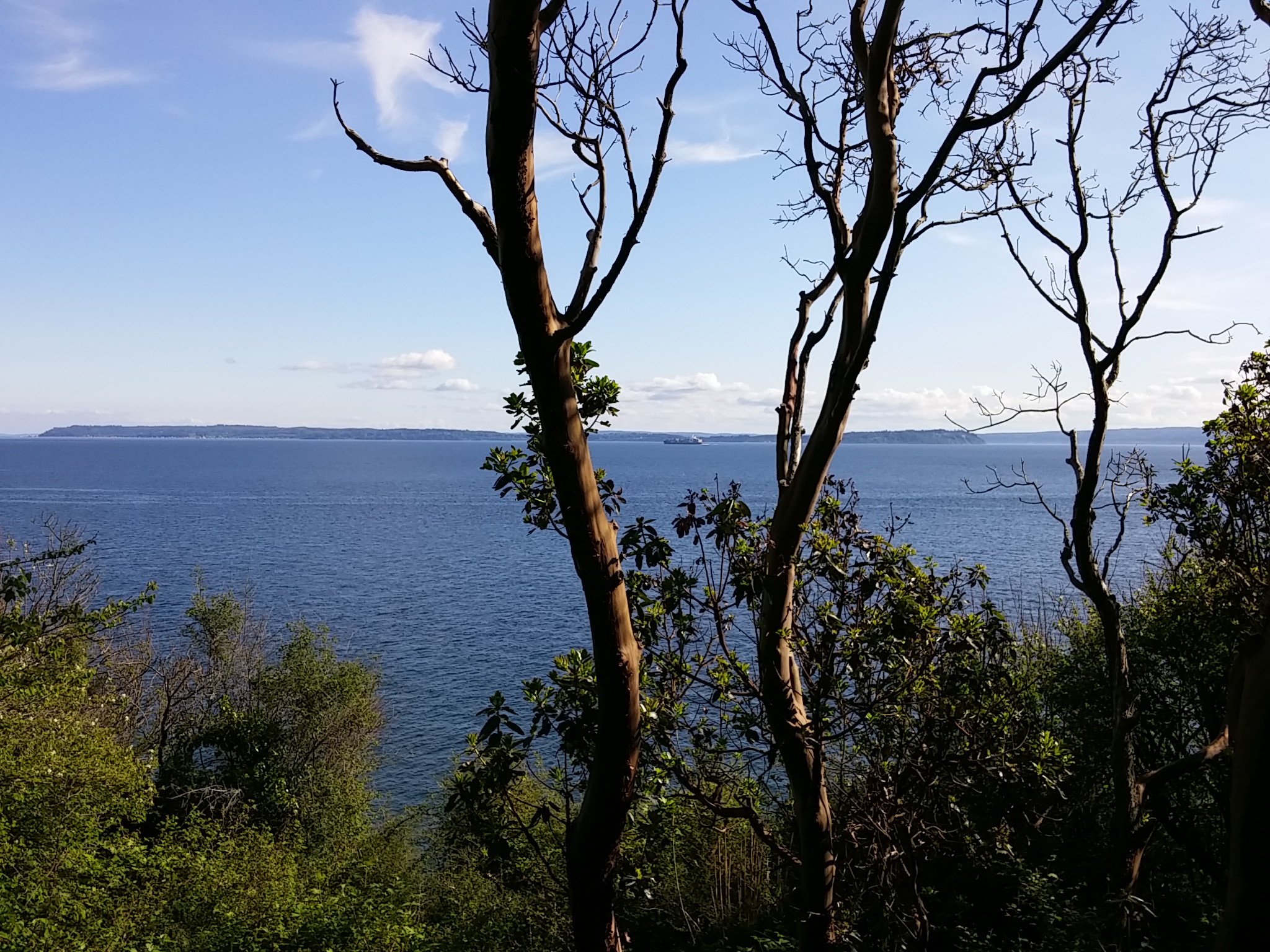 A short walk down the long driveway, past some condos and a jaunt to the right and you are on the owners part of the beach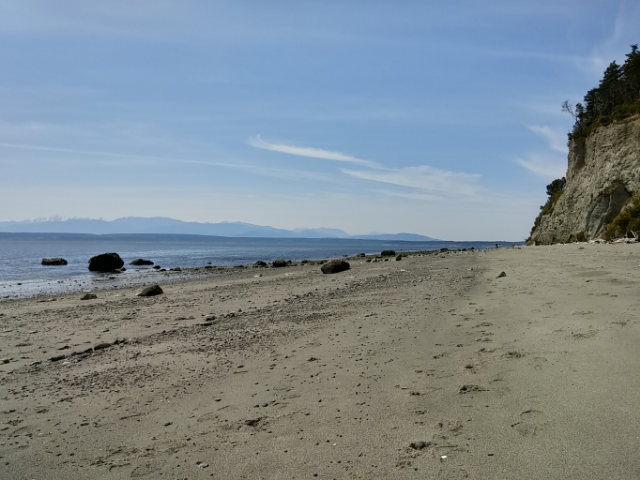 . It is shared by others who live there, but is, overall, very
peaceful and a great place to take Barkley,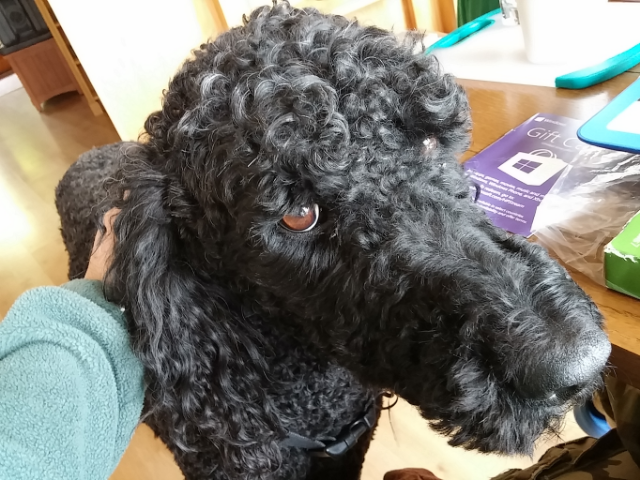 a behemoth black Labradoodle. He is very sweet, loves the water and was great company in a secluded spot. I have determined he is afraid of the dark. He stands on the porch and barks at the woods. There are a lot of windows, so he can see rabbits, deer, birds and whatever else might move outside, at which he runs around the house barking. Other than the few small cardio infarctions I had when he would erupt during a dead silence, he was a joy to sit. A really good sleeper, too. I visited the beach nearly every day. Living in the high desert, the ocean is a much appreciated respite from the dusty dry climate.
Also in my charge, were 2 cats. Bella,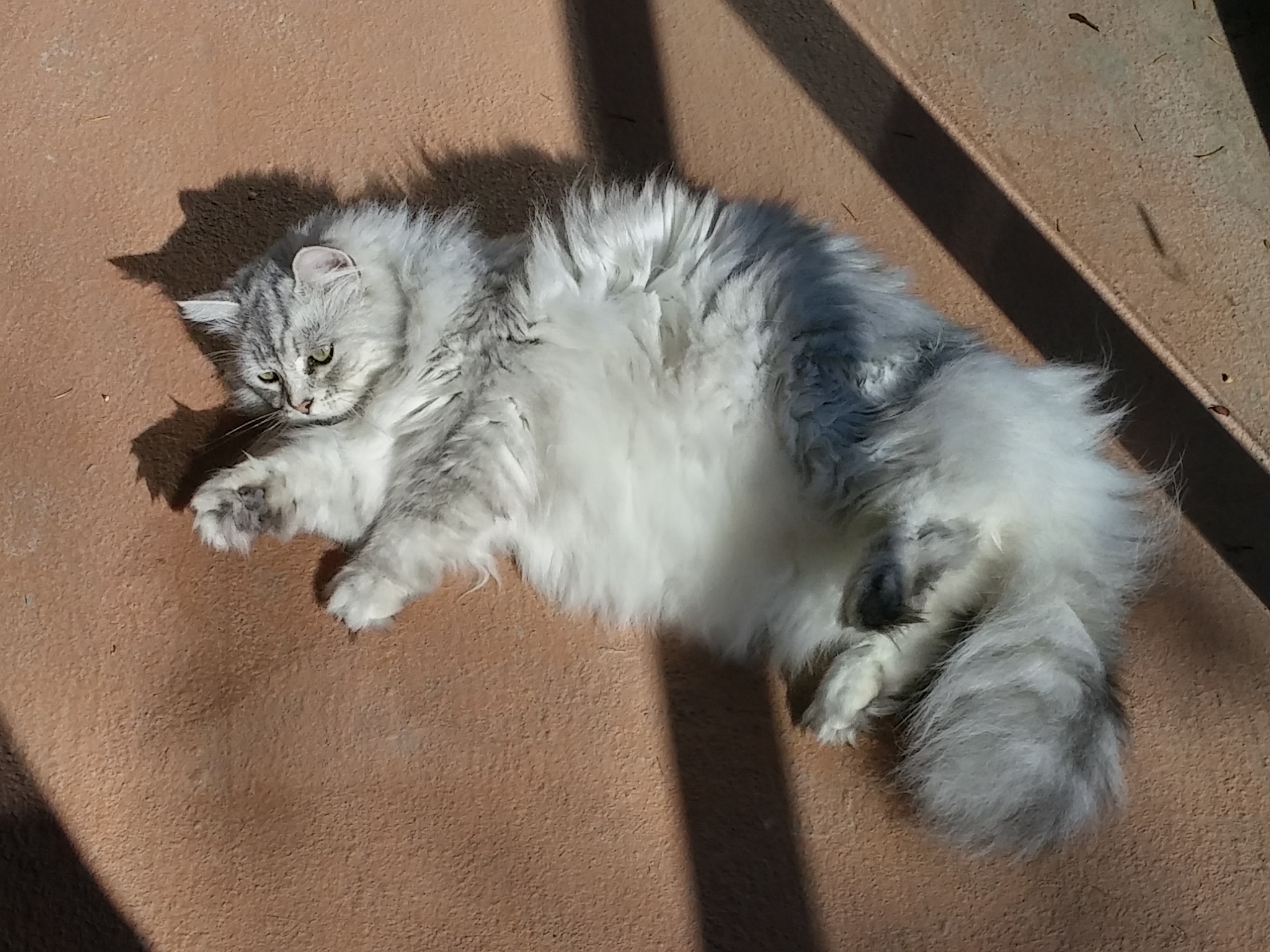 a pretty, long hair, prima donna who rules the roost and Coal, 250 a jet black, kittenish (he's 11) cutie missing a front leg. They are a collection of rescues that have a nice life carved out for themselves. Their owners love and take good care of them, that's obvious. We all got along just fine and now I have more new friends, a definite perk of the pet/house sitting biz.