Monday, May 25th, 2015,
I recently returned from spending nearly 2 weeks on Whidbey Islond, Washington. How did I end up there? Pet sitting, of course. I had never met these folks before, but had been referred to them by another client. It's always a little nerve wracking the first time I sit for someone. Going through my head: What if I hate the animals? What if the owners are, well, weird? What if the pets are awful? I am sure they think the same about me. So much rests on written correspondence and we all have to have a lot of faith. So far, I have been very, very lucky as all of the pet owners have been pretty great. I've enjoyed getting to know them and hearing of their adventures. The animals have been fun and good therapy for me.
Whidbey is a very special place. The house sits back from a cliff and is surrounded by a jungle of various flowers and greenery, allowing for partial water views downstairs and a decent view from the deck upstairs.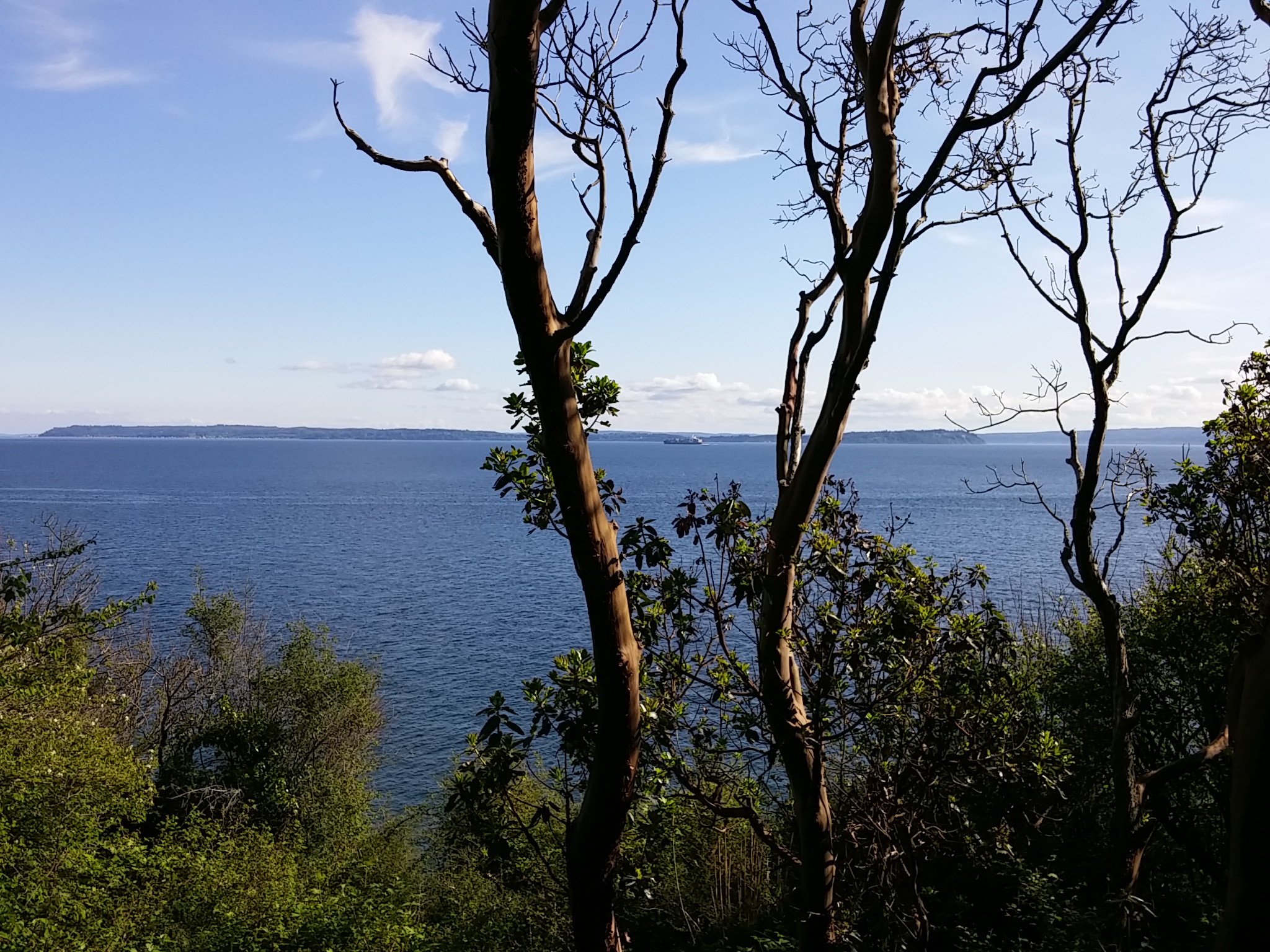 A short walk down the long driveway, past some condos and a jaunt to the right and you are on the owners part of the beach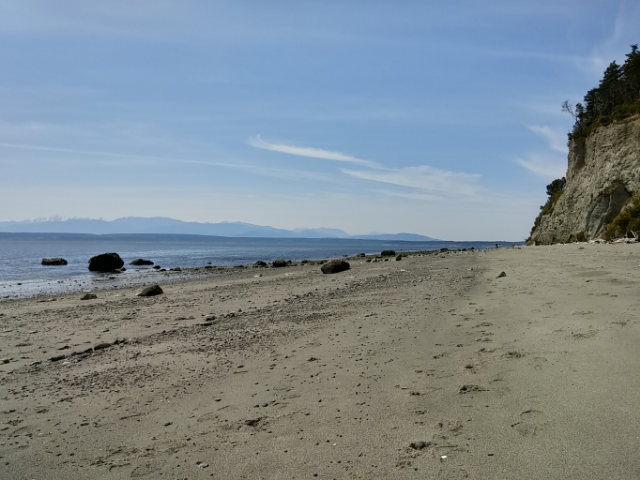 . It is shared by others who live there, but is, overall, very
We've been house sitting in the Seattle area for a month and now it's time to pack up and get back out there. I will miss the fluffy kitty, but not his vomit and his poo. He won't let us brush him and he has long, white, cotton candy fur. He grooms himself, but he's not very efficient at digesting hair. Between the little white pills and the sticky